COMPANY PROFILE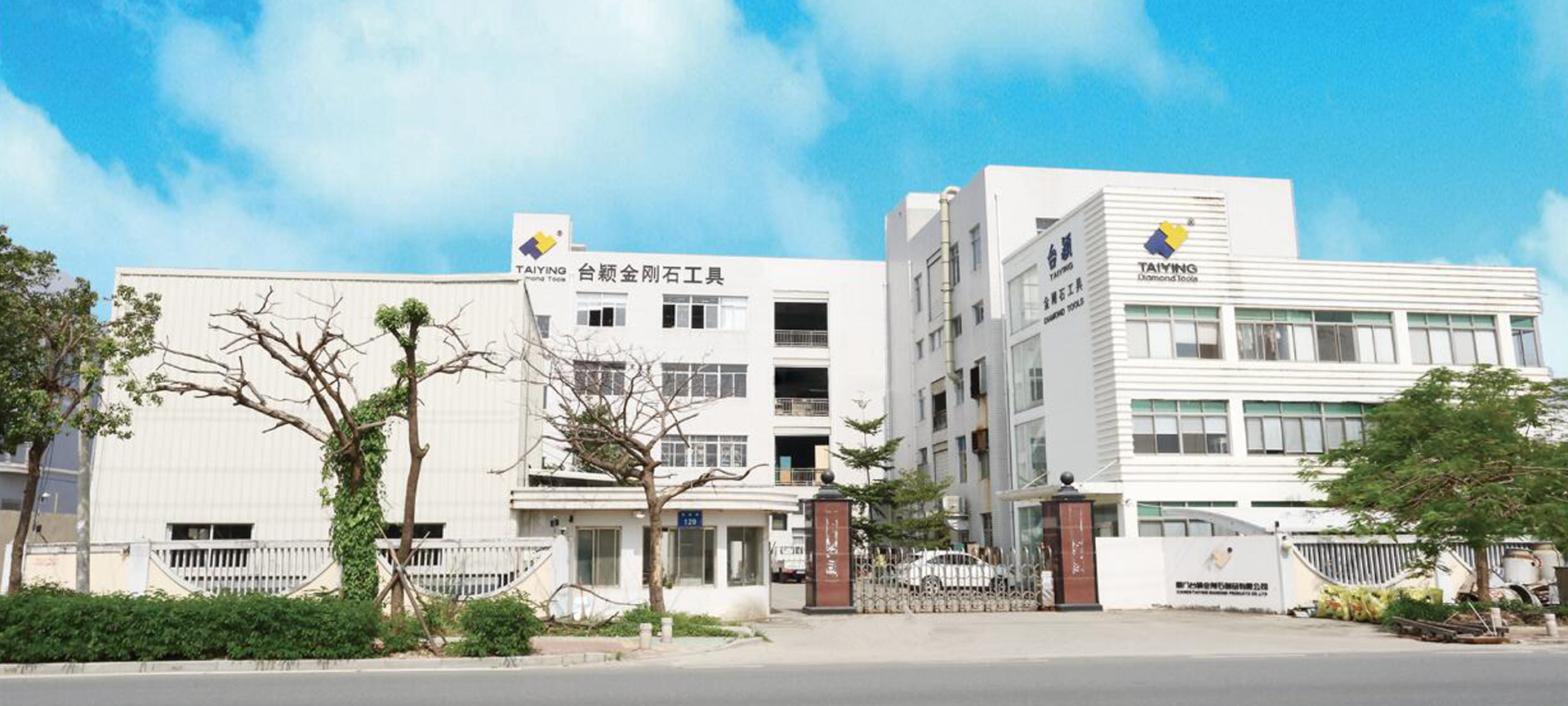 Established in 1998, Xiamen Taiying Diamond Products Co., Ltd. is a professional manufacturer that specialized in developing, producing and selling all kinds of diamond tools .
Xiamen Taiying is constantly investing advanced machines, now most of our machines are automated or semi-automated. At the same time, we pay top attention to technology and always welcome experts, currently we have experienced engineers for fields like diamond tools manufacturing, power metallurgy , heat-treatment, e.t.c.. Adding we have strict quality assurance system and certified by ISO9001:2000 in 2014, Xiamen Taiying definitely holds the ability to produce diamond tools complied with international standard .
Xiamen Taiying produce diamond tools mostly for sawing, milling, grinding, polishing and drilling on all stones. We are especially good at producing unusual tools like not standard router bits, CNC tools, wheels on profiling machines, tools on quartz machines or heavy grinding &chamfering machines. Xiamen Taiying always enjoys good reputation on both local and over-sea markets, we export more than 70%, mostly to U.S.A, Europe and Asia.
COMPANY CULTURE